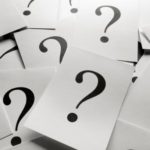 Baptist 21 will be moderating a Panel on the Great Commission Resurgence at Southeastern Baptist Theological Seminary on April 28, 2010 from 10:00 – 11:00 am in Binkley Chapel.
The panel will include a live discussion with Daniel Akin, Al Gilbert, and J. D. Greear moderated by Baptist21. The panel will also include  Ronnie Floyd, Albert Mohler, and Johnny Hunt answering questions via video that we at Baptist21 will submit.
As always, we want to hear your questions! What are the questions YOU want answered on the Great Commission Resurgence? We cannot promise that every question will be asked, but we can promise that many will be. So please take a moment and submit your question for the GCR Panel at SEBTS. And if you are in the Wake Forest area, please make every effort to attend.