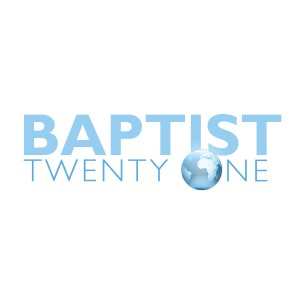 We are only a few days away from our B21 Panel at the Southern Baptist Convention in Louisville. The buzz around the recent Great Commission Resurgence Declaration released by Dr. Danny Akin and Dr. Johnny Hunt is sure to be a hot topic at this year's convention.
The event Baptist21 and Sojourn Community Church will be hosting is on Tuesday, June 23rd from 11:45 – 1:45. There will be a panel consisting of Dr. Danny Akin (SEBTS President), Dr. Ed Stetzer (President, Lifeway Research), Dr. Albert Mohler (SBTS President), Daniel Montgomery (Pastor, Sojourn Community Church), Dr. Mark Dever (Pastor, Capital Hill Baptist Church), and Dr. David Platt (Pastor, The Church at Brook Hills).
At this event, each panelist will be given a topic to speak on for a period of time regarding the SBC. Following this time there will be a Question and Answer time consisting of YOUR questions. We want you to submit the questions that you would like to have answered from one of our panelists. For the next few days we will be taking questions and compiling them. We will then narrow down the best five to seven questions asked and we will proceed with those questions at the B21 Panel. Here are two ways to submit your question:
You can submit your question via text message. Create a new text message with 41411 as the recipient. Before you type anything else, type "baptist21". Then proceed with typing your name, email, church, and then your question. This is an easy way to send us a question if you are on the go and you think of something you would like to ask the panelists about the SBC.
The second way you ask a question is by simply filling out the online form you see below. Please fill out each field accurately.
All questions will be compiled and the B21 guys will precede with choosing the best questions for the panel. Thanks again for your continued involvement in the SBC and we look forward to reading your questions.