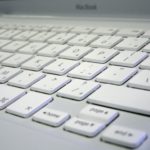 The b21 Panel will be held tomorrow afternoon from 11:45-1:45. We have maxed out capacity for the event and will only have spots available in an overflow room. However, you may keep up with the conference on two different sites. Both Sojourn Community Church and Southern Seminary will be live blogging the event. We invite you to keep up with the event at either of these two locations. You can find the links below. Thanks again for all your support for Baptist21 as we seek to glorify God through events such as this.
You can follow the blog at Southern here or follow the blog at Sojourn here.
Also, we encourage all you tweeters to tweet at the B21 Panel. The hashtag is #b21.
Finally, here are the directions to the b21 panel. Follow them and you should make it to The 930. That's the name of the building Sojourn Community Church meets at. Look forward to seeing you all there at 11:45 am. Here's a link to google maps with the map and directions ready to go for you.
Directions to the B21 Panel: (from the Kentucky Exposition Center to Sojourn Community Church)
•1. STARTING AT The Kentucky Fair & Exposition Center 937 Phillips Ln, Louisville, KY 40209 – (502) 367-5000
•2.      Head northeast on Phillips Ln toward Freedom Way – About 1 min (0.6 mi)
•3.      Turn left at KY-61/Preston Hwy, Continue to follow KY-61 – About 4 mins (1.6 mi)
•4.      Continue on S Shelby St – About 2 mins (0.9 mi)
•5.      Turn right at Goss Ave/KY-864 (466 ft)
•6.      Turn left at KY-864/Logan St – About 1 min (0.2 mi)
•7.      Turn right at E Oak St (0.1 mi)
•8.      Turn left at Swan St (377 ft)
•9.      Turn left at Mary St – Destination will be on the left (394 ft)
•10. END AT 930 Mary St, Louisville, KY 40204