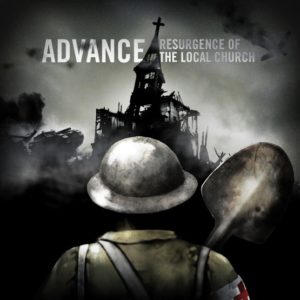 Baptist21 wants to bring to our readers' attention the upcoming Advance the Church regional in Raleigh-Durham, NC on February 4th. The event is free and speakers include David Platt from The Church at Brook Hills (Birmingham, AL), Tyler Jones from Vintage21 Church (Raleigh, NC), and Matt Chandler* from The Village Church (Dallas, TX).
To register for this free event, click here, and to learn more about Advance, click here to see their new website.
Advance's vision is "to assist local churches in planting healthy, gospel-centered churches and revive the boneyard of dead or dying churches – beginning in the context of the urban south and continuing to all parts of the world." Advance's conference last summer (which featured Mark Driscoll, Matt Chandler, J.D. Greear, John Piper, Tyler Jones, Danny Akin, and others) was a great blessing to many on the B21 team.
If you're in the Raleigh-Durham area on February 4th we encourage you to make it there.
*from the Advance site: Matt Chandler is still scheduled to be here, but with his recent surgery, he has asked that we hold his presence as tentative. We will let you know of any changes, but either way, we hope that you'll join us February 4th.