Matt Chandler and Albert Mohler have been added to the B21 Panel Luncheon. They will join Danny Akin, David Platt, Jimmy Scroggins, and Ed Stetzer on this panel. We are grateful and indebted to these men that they would graciously give of their time to discuss the SBC, its future, and the Great Commission Resurgence.
What is the focus of the b21 panel: This will be a forum discussing the present and future of the SBC. There will be a major focus on the work and report of the Great Commission Resurgence Task Force. This is a significant time as we discuss how to best cooperate together in the Mission of God. Key questions will be raised for each panel member and there will be a time of Q & A.
When is the b21 panel: June 15th 11:30 am – 1:30 pm (during the lunch break of this year's Southern Baptist Convention in Orlando immediately following President Hunt's address). Lunch will be provided.
Where is the b21 panel: The panel will be on site at the Convention in Orange County Convention Center (OCCC), West Building in Rooms 311B-H
Who is on the b21 panel: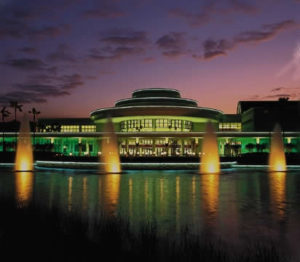 Daniel Akin
Why hold the b21 panel: This is a pivotal year for the SBC with the report coming from the Great Commission Resurgence Task Force. This could be a "tipping point" for our future. We want to have significant leaders help guide us in thinking through these issues.
How much is the b21 panel: There will be a $7 charge that will accompany registration for the event. This $7 will include lunch and books.
Possible Topics at b21 panel: These are some possible topics that will be covered. In addition, there will be a future blog asking for your questions as well.
Gospel-centrality in life and the church
Discerning what ministries to prioritize in the church, associations, denominations?
How the Gospel should affect budgets: church, personal, a denomination, etc.
Cooperative Program
Challenges facing the SBC in next year
Name change for the SBC?
Combining SBC entities?
Why should I stay in the SBC when there are others doing great mission work?
And More…
This is going to be a key year for the future of the SBC. We urge you to make plans to be in Orlando for it. We hope this panel will provide an exciting venue at the SBC for you to connect with others, receive resources, and gain insight from key leaders.
IN ADDITION CHECK OUT THE OTHER B21 EVENTS COMING UP AND REGISTER FOR THEM TODAY:
B21 Panel @ Advance the Church, Monday April 26 at noon (further details) – Panel discussing Church planting vs. Revitalization, featuring Ed Stetzer, J.D. Greear, Johnny Hunt, and Tyler Jones. REGISTER FOR THE EVENT HERE (160 Capacity) – $6 charge for admission and lunch. MUST BE REGISTERED TO ATTEND THE ADVANCE THE CHURCH CONFERENCE TO ATTEND THE B21 LUNCH
GCR Chapel @ SEBTS, April 28, 10am Binkley Chapel (further details) – GCR Task Force members Danny Akin, J.D. Greear, Al Gilbert, and by video Albert Mohler, Johnny Hunt, and Ronnie Floyd will discuss the GCR. NO REGISTRATION NEEDED.
B21 Mini-Conference in Missouri, May 10, FBC Arnold (further details) – Topic is "Men on Mission" featuring Darrin Patrick, Alvin Reid, Bruce Ashford, and Kenny Qualls. The first 45 registered will receive Dr. Reid's new "Evangelism Handbook." REGISTER