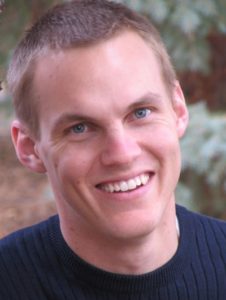 Important Announcements for the Upcoming B21 Panel @ SBC2010 (Below check out a Promo video about this event from David Platt)
First: There has been a location change to accommodate more attendees (sign up soon because seats are filling up). The B21 Panel will be held in W414 in the convention center.
Second: The first 1,000 registered will receive four books. So REGISTER NOW.
When is the b21 panel: June 15th 11:30 am – 1:30 pm (during the lunch break of this year's Southern Baptist Convention in Orlando immediately following President Hunt's address). Lunch will be provided.
Where is the b21 panel: The panel will be on site at the Convention in the Orange County Convention Center (OCCC), W414 (4th floor).
Who is on the b21 panel:
How much is the b21 panel: There will be a $7 charge that will accompany registration for the event. This $7 will include lunch and books. REGISTER HERE
DAVID PLATT BIO

We at B21 are excited to welcome Dr. David Platt to be a part of our SBC Panel Luncheon for the second consecutive year! For those who may be unfamiliar with David and his ministry, he currently serves as pastor of The Church at Brook Hills in Birmingham, AL. In addition to two undergraduate degrees, David has earned three advanced degrees from New Orleans Baptist Theological Seminary (NOBTS). These degrees include a Master of Divinity (M.Div.), a Master of Theology (Th.M.), and a Doctor of Philosophy (Ph.D.) in preaching. Prior to his arrival at The Church of Brook Hills, David's ministry experience included serving as an Assistant Professor at NOBTS, serving as the Staff Evangelist at Edgewater Baptist in New Orleans, and traveling nationally and internationally teaching the Word.
David's wife's name is Heather. They were married in 1999 and have two sons, Caleb and Joshua.  On The Church at Brook Hills' website, they describe the passion of their pastor for discipleship in the following words:
David holds a deep and abiding passion for global disciple-making. "I believe that God has uniquely created every one of His people to impact the world. Some may count it as idealistic, but I believe it is thoroughly biblical, rooted in Psalm 67:1-2, yet covering Scripture from beginning to end. God is in the business of blessing His people so that His ways and His salvation might be made known among all people."
David practices what he preaches through his travel nationally and internationally, teaching from God's Word in churches, seminaries, the underground church or even under a shade tree in Africa or Latin America.
More than anything else, this is what David Platt is known for–he is a preacher of God's Word who is passionate about the Word, about the lost, about discipleship, and about His Lord. I first heard David preach at a Student Life Camp in Deland, Florida in the summer of 2007. Since then I have listened to many of his sermons and have been personally blessed by his preaching ministry.
Two exciting endeavors that David has undertaken at the Church of Brook Hills are Secret Church and the Radical Experiment. Secret Church is Brook Hills' "house church" modeled after believers who are meeting in secret all across the globe. Thousands of believers meet at each of Brook Hill's periodic Secret Church meetings to study the Word for four to six hours and pray for persecuted believers. To learn more about Secret Church, check out the website here. The Radical Experiment is a one-year church-wide emphasis currently underway at The Church of Brook Hills.  According to the website, "The goal of the Radical Experiment is for individuals, families, and our faith family to spend our lives together for the sake of the church, the lost, and the poor around the world to the glory of God."  Leading the way in sacrificing financially, David is challenging his church to set a cap on their lifestyle, freeing more money with which to serve the Lord and minister to others. He is also challenging all church members to give 2% of their year (one week) to go on a mission trip and share Christ with the lost.
David has just released a new book called Radical: Taking Back Your Faith from the American Dream. To learn more about the vision behind this book, and to understand more of David's heart for believers in America, check out the "Radical" promotion video.

Many thanks to Dr. David Platt for taking the time to be a part of our panel discussion on June 15th at this year's SBC Annual Meeting in Orlando, Florida. We look forward to hearing from you and pray God's continued blessings on your ministry, your family, and your church family.