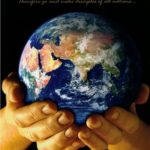 Baptist21 is excited about putting on a GCR panel discussion during a Wednesday Chapel hour at Southeastern Baptist Theological Seminary. This is a critical time in the life of our convention. The GCR Task Force preliminary report is causing much buzz, and this will only increase as we move closer to Orlando in June. This panel will seek to address the issues being raised so that there is great clarity when the final report and recommendations are given at the annual meeting.
–          What: A panel discussion about the Great Commission Resurgence and the Task Force Report.
–          When: Wednesday April 28th at 10AM-11AM
–          Where: Southeastern Baptist Theological Seminary's Binkley Chapel
–          Who:
Danny Akin

Al Gilbert

J.D. Greear
–          Also Participating:
Ronnie Floyd

Albert Mohler

Johnny Hunt

Baptist21:

will moderate this discussion
–          Why: No doubt the GCRTF Report delivered by Ronnie Floyd to the Executive Committee has raised many questions and concerns. This panel will be focused on the Task Force Members bringing answers and clarity to these questions and concerns. What is the report about? And what will be the consequences if the report is adopted in Orlando? These questions and more will be answered.
Will ending the Cooperative Agreements destroy State Conventions and Local Associations, especially in "frontier" states?
What will this mean for church planting in the frontier states and most unreached places in our country?
Do you think State Conventions will try to compensate for the loss of Cooperative Agreement funds by raising the percentage of CP dollars kept in state?
Why did the Task Force not recommend a Global Mission board?
Does the Preliminary Report from the GCRTF actually address the global mission crisis Southern Baptists find themselves in?
Is this just bureaucratic reorganization?
Is the report advocating a "top-down" strategy, merely empowering a national missions entity? Or, is the report designed to empower local churches for mission?
Will "Great Commission Giving" return us to "societal giving" and destroy the Cooperative Program?
The ending of the Cooperative Agreements will certainly affect the way that associations and state conventions operate. It looks like fewer dollars and less staff. How can they function with any kind of viability if this is the case?
Why is CP giving at such a low? Is it due to the example of national leaders or a perceived lack of emphasis on mission in our CP allocations? How do these recommendations hope to address lack of resources?
Most likely the event will be live-streamed on the internet. This will allow those unable to attend in person to watch what is happening. This will also allow you to participate in the panel Q & A. The Task Force has openly asked for the questions, concerns, suggestions, etc. of Southern Baptists. This panel will give Southern Baptists an opportunity to present these to Task Force members. In a future blog we will give an opportunity for Southern Baptists to submit questions for the panel members to answer during the panel. We also hope to give opportunity for questions to be text messaged in during the panel. Stay tuned and make every effort to be at the panel if you can!