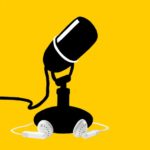 Baptist21 would like to make our readers aware of some great resources. First, Southeastern Baptist Theological Seminary recently hosted its 20/20 Conference: A City Within a City: Church, Culture & Counter-Culture. The speakers at this conference included Danny Akin, Matt Chandler, J.D. Greear, Clayton King, and David Platt.
Below are the videos from the 20/20 conference
Matt Chandler – What is the Gospel (Colossians 1)
Danny Akin – What is Our Response to Gospel (Romans 12:1-2)
David Platt – What Does a Gospel-Centered Community of Faith Look Like
J.D. Greear – How Do We Make a Defense of the Gospel
Clayton King – How Do We Engage Modern-Culture with the Gospel
In addition, Advance the Church hosted a regional event: Leading the Mission. The Speakers for this event included: Matt Boswell, J.D. Greear, Tyler Jones, and David Platt.
Below is the audio from this event
–       Leading the Church in Worship by Matt Boswell: Audio
–       Living the Mission by Tyler Jones: Audio
–       Keeping the Gospel at the Heart of the Mission by J.D. Greear: Audio
–       Architecting the Mission by David Platt: Audio