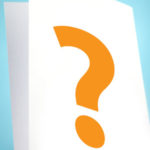 B21 is excited to host a panel on Gospel-Centered preaching. It will take place during the lunch break of the 9Marks Conference at SEBTS on September 10th in the Ledford's Multi-Purpose Room. The lineup for the panel is an all-star list of preachers: Danny Akin, Thabiti Anyabwile, Matt Chandler, Mark Dever, and David Platt.
Here are some of the questions that will help guide our conversation:
Should we preach the Gospel every week in every sermon? Even with many believers present?
What is Gospel-Centered preaching? How "much" of the gospel needs to be in the sermon?
Much of the conversation in evangelicalism has centered on the WHY of Gospel-centered preaching, but HOW do we preach the gospel week-in and week-out? How do preach expository sermons through books of the Bible in a Gospel-centered fashion?
How does the Gospel intersect with daily life? What practical issues does it touch on?
Some object to Gospel-centered preaching by saying it seeks to find Jesus under every bush in the OT, it's the same sermon every week, etc. How should we respond to that?
How would Jesus preach the OT? Should we "go and do likewise" or "not try this at home?"
The Gospel is about what God has done not what we do, so what is the role of practical application in Gospel-centered preaching?
What is the role of contextualization in Gospel-centered preaching?
What would you like to ask the panel? What are ways that you can be sharpened in preaching the gospel? We want to hear from you. Submit a Question below.
This is going to be a great event. Sign up for B21 Panel Lunch today because spaces are very limited! We ask that those who register for the B21 panel be registered for the 9Marks conference on Biblical Theology as well. For more information about the 9Marks Conference at SEBTS on Biblical Theology click here, or to register for that conference click here