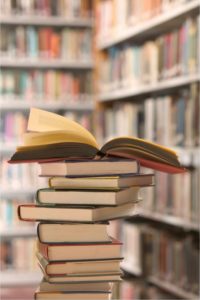 If you love books as much as I do, and if you're going to be in Houston for the SBC, then don't miss the Baptist21 Panel. Register here, and you won't just get lunch and learn from key leaders about the pressing issues in the SBC, but you will also get 9 BOOKS!!!
Everyone will receive 9 of the following books:
David Platt Follow Me
JD Greear Stop Asking Jesus Into Your Heart
Eric Mason Manhood Restored
Thom Rainer I Am a Church Member
John Piper Brothers, We are Not Professionals
Matt Carter & Colt McCoy The Real Win
Trevin Wax Clear Winter Nights
Stuart Sheehan Worship from the Ground Up
Jeff Crawford Image of God
Nik Ripkin The Insanity of God
HCSB Bible
That is a $140 value for the price of lunch and a panel! Don't miss out! Register now!