Baptist21 is very thankful for our continued partnership with the IMB, and we are excited to tell you about this upcoming opportunity.
It's going to be a great evening of encouragement and equipping for gospel engagement, and, on top of all of that, with free food it'll be well worth your time!

  Attending the SBC in Baltimore?
Please allow us to host you and your spouse for dinner Monday night, no cost.  Children are welcome too!
What an act of GRACE, joining the Author of all history in His ongoing story of redemption!  Join us as we celebrate and discover together how we can find our place in His story.
Be inspired as spoken word artists perform Matt Papa's "Story of God".

Hear Pastor Juan Carlos share how God's story is transforming Cuba.

Be challenged as J.D. Greear shares how God desires to use your church globally.

Discover ways IMB can partner with you to plant churches globally through scripture translation, human needs, marketplace engagement, and more.
Monday, June 09, 2014 5:00 PM – 6:15 PM (EST)
Baltimore Convention Center
Level 400, Ballroom Foyer
One West Pratt St.
Baltimore, Maryland 21201
United States
Map and Directions
Click this link to register: www.regonline.com/sbc2014_dinner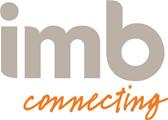 Without their support, our panel this year and past years would not be possible.
If you haven't registered for the Baptist21 panel, you can do so here.
Keynote speakers, free books, a chance to win an iPad mini, and more!