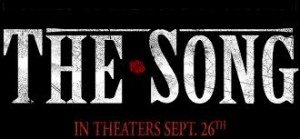 Recently, I had the privilege – along with some other B21 brothers and our staffs – to view a prescreening of the upcoming movie from City on a Hill Productions called "The Song." The Song is a modern retelling of the life of Solomon found in 2 Samuel, 1 Kings, Proverbs, Ecclesiastes, and the Song of Songs (hence the name of the movie).
The main character is "Jed King" (2 Sam 12:25), and he lives in the shadow of his father "David King" who was a musical superstar. Jed meets "Rose Jordan," they fall in love, and get married. She is the inspiration Jed needs to write a hit song that causes his musical career to takeoff!
The problem is that fame brings its own challenges and temptations. Solomon expresses what he found out in life in the book of Ecclesiastes – it is meaningless to attempt to find satisfaction in the fleeting pleasures of this life like money, sex, popularity, and success. The Song tells that story in a compelling, engaging, and modern way. It is a story of temptation, fall, and gracious restoration.   Here are three reasons why you have to see this movie:
You will get wrapped up in an engaging story that compellingly reveals to you the meaninglessness of trying to find true joy in money, sex, popularity or success. Instead, Solomon's story again challenges us to find joy in the mercy of our Creator and the "wife of our youth" (Prov 5:18)
The music for the film comes from Sojourn Church, and it is fantastic!
The Song rises above cheesy and cardboard cut-out "Christian" movies that give a flannel-board view of life. It actually tackles messy, real life issues that men, women, and their marriages face all of the time
Right now they are doing screenings of The Song in theaters all across the country. This page lists all the cities, dates, theaters and times for the screenings. It also has a tab so that pastors and leaders can sign up to attend one of them. Go see it when it comes near you!
B21 is thankful for The Song's sponsorship of the upcoming panel at the SBC in Baltimore.
Without their support, our panel this year would not be possible.
If you haven't registered for the Baptist21 panel, you can do so here.
Keynote speakers, free books, a chance to win an iPad mini, and more!