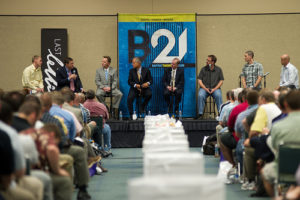 Due to ticket sales exceeding the capacity for our room,  we have had to move locations in order to accommodate the amount of registrants.
New Location: Battelle Grand Ballroom A/B, which is on the 3rd level
Sign up now if you want to secure your spot! Room is filling up quickly. We won't be able to change rooms again! Don't miss out on lunch, great conversation, and plenty of free books. Register here.
We would like to thank all of you for this great turn out! We know it's largely because of you that we can host this important event.