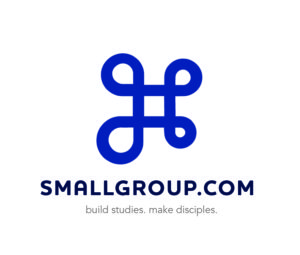 I love being a Sunday School teacher. At our church, we don't have Sunday School classes divided by ages; instead, we rotate the focus of the classes about three times a year. Right now I am team-teaching a class walking through the parables of Jesus in the Gospels, and it's rich.
Every week. Each week that I teach I get to stand in front of a room of thoughtful, faithful people who want to know God's Word and follow it at an increasingly vigorous level. The conversation is always stimulating and more times than not, I walk out of that room feeling like I learned and was challenged more than anyone else.
But being a Sunday School teacher is hard. It requires prayer and preparation, study on top of study. I want to know when I walk into that room that I've prepared and thought through not only the content itself, but the most engaging way to present that content in order to inspire good and reflective conversation that leads to real life change in someone.
Because it's a hard job, I'm thankful to not only be able to use, but have worked to develop, a tool that has dramatically impacted the way I teach.
Smallgroup.com is an online tool for creating and distributing custom Bible studies in minutes. Our team has built a customizable library of nearly 2000 text and video-enhanced studies (with up to 50 more added each week) from all 66 books of the Bible. It also features more than 200 topics.
At smallgroup.com, you can log in, create a church profile, change the look and feel of your study template, and then begin to plan your teaching series. Once you choose the study that fits your text or topic, you can further customize it with your specific teaching points, language, and illustrations.
Because I've been involved in the development of the site, I've also been able to use it for this season of preparing for my Sunday School class. And it has helped greatly. Whether you lead a Sunday School class or facilitate a Bible study group in your home, you never have to start from a blank sheet of paper again.
We believe smallgroup.com has the power to change the way people in churches all over the world study the Bible in groups. Why? Because of the high quality and extensive nature of the content on the site, and how easy it is to customize — to truly make it your own.
If you're a Sunday School teacher, you can create a whole class based on any topic or text you'd like and make it your own.
If you're on a church staff and write small group guides for your leaders, you can align the content to your pastor's sermon series in minutes.
If you're a pastor, you can help your Bible study groups discuss your sermon ideas in a transformative way.
If you are in need of a Bible study on a text or topic not currently available, you can "request a study" as part of your subscription. Our team will write it for you and upload it to the site.
Interested? Now is your chance to try smallgroup.com for two weeks for free. This is an opportunity for you to kick the tires and see how it can help you create custom Bible studies in a fraction of the time it would ordinarily take you. Just head to smallgroup.com and "try it now for free." I think you'll like it.   by Michael Kelley