By Adrian Stephens
Heading to Birmingham, Alabama, for my first Southern Baptist Convention, I felt fear and anxiety because of the city's racial and ethnic division and the historical events that occurred in the town. I didn't know what to expect, but I honestly didn't believe I would leave encouraged.
On Monday, I was relieved to see a few other African-American women walking around the convention. Knowing the history of how the SBC was formed, it was encouraging to see ethnic groups represented at the Annual Meeting, displaying how the SBC has grown in certain areas. While the SBC has experienced some growth in the area of racial/ethnic relations, I do believe that there is still room to grow in diversifying the leadership and committees. The importance of diversifying leadership and committees is not just for the sake of being diverse. The SBC should strive for diversity because the ethnic minority voice is valuable to furthering the kingdom of God. 
I was disheartened Tuesday morning when the military chaplain prayed that "God would make America great again." In much of our country's history, America was not a great place for ethnic minorities. My ancestors experienced the horrors of slavery, Jim Crow, and other discrimination taken against African-Americans. A prayer like this diminishes the reality of those sins of our country and removes our focus from being global-minded to being focused on America. That is not the gospel command we as Christians receive in Acts 1:8.
As the convention went on, I was encouraged by the swift actions of amending the by-laws in regards to sexual abuse and racial/ethnic discrimination. I am thankful to get to hear J.D. Greear's heart on abuse and racism. Greear also emphasized that identity in Christ comes before our political identity. We live in an age where we can forget that identity in Christ comes before all. He used his platform to speak on the unity that we are called to embody as Christians through Christ.
The IMB sending celebration brought tears to my eyes and joy to my heart to see individuals who have a heart for the gospel to reach all nations, tribes, and tongues. I was also moved when convention leaders led a time of lament over sexual abuse. This corporate confession and repentance and calling out to the Lord had a posture of brokenness over sin. While it can feel too late, it is encouraging to see the SBC taking actions to protect the vulnerable. 
The amount of time panels spent on complementarianism was frustrating. I began to time how long the subject was addressed because it felt as if it dominated the panels' discussions. While I understand it is important to state where we stand as a convention, I think that time could have been better spent learning how to train and equip your church to have a heart for the nations.
Despite a few discouraging moments, I left encouraged, especially because of the leadership and through meeting people who were like-minded. I also understand the SBC better than when I came into the convention. I recommend that churches in the SBC make it a priority to attend if they have it within their budget. I am thankful that I was able to attend the SBC on my church's behalf. 
---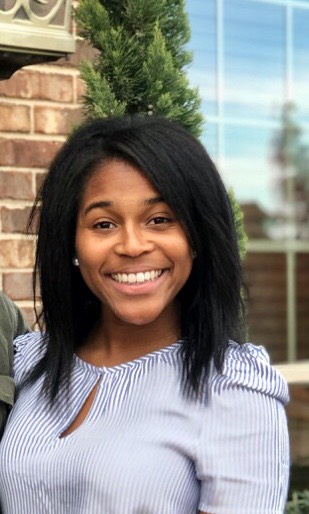 Adrian Stephens
Adrian is a member of The Village Church Denton where she gets to serve and live out her calling as Christian woman. Adrian graduated from the University of North Texas with  a B.A. in Sociology with a minor in Human Development and Family Studies and is currently pursuing a Master's of Science in Human Development and Family Studies.