This past week as I shopped a local Lifeway's liquidation sale, a woman stopped me in the aisle where I was browsing bookshelves. She gestured to the book I was holding by Gloria Furman, The Pastor's Wife. "You a pastor's wife, then?"
"I am."
She shivered slightly. "You have my deepest sympathy. I wouldn't want to be you!"
I think that she was trying to acknowledge the inevitable hardships my husband's job brings to our lives. Being a ministry family has meant that we carry some unique burdens and often face tough expectations from others. The intersection of the pastor's job and his family's life creates unique difficulties that a dentist's (or teacher's or engineer's) family might not experience.
I regularly come across articles written to the pastor or his wife when ministry is hard. We've had our share of sadness and grief related to my husband's ministry, and I'll read these articles hoping that they will be a balm to my spirit. Occasionally I share them with a fellow pastor's wife because of the trials their family is facing. Because ministry can be hard, we need reminders that the grace of God is sweet.
Through the good times and the hard, we've seen our faithful God display his glory as he works for our good. This month, I've been thinking about all the ways that God has blessed me specifically through my husband's role. The blessings I name are not exhaustive, but I hope it will encourage ministry families to press on and their church families to labor well alongside their pastors.
One of the biggest blessings of being married to my husband is his depth of biblical knowledge and wisdom that comes from his commitment to regular deep study. What a joy it is to see him excited about the riches to be found in God's word. As he grows and learns, our children and I directly benefit. My own desire for God's word has grown because of my husband's faithfulness to it.
His position as a pastor also has helped cultivate loyalty and love for our church within me. His love for the local and global church reminds me of my chief end: "to glorify God and enjoy him forever." His desire to see God's church grow is infectious for our children as well.
His relationship to our church also provides an opportunity for us to get to know a lot of church members. People desire to get to know our family because my husband is one of their pastors. This has given us diverse friendships that have made our lives fuller and richer. We also know that we never need to walk through anything alone.
His role affords us a front-row seat of how God is working in the lives of our fellow church members. Hearing of people coming to faith because of the ministry of our church has been such a joy for me. We've seen prayers answered even when they seemed desperate. We have had the opportunity to weep and rejoice with dear saints. And my children have gotten to hear many testimonies to the faithfulness of God at our dinner table.
Additionally, my husband is sharpened by relationships with other godly men. The elders at our church are a source of accountability and a tool of growth for him. Their care for him is also a means of caring for the children and me. He has mentors in the faith and ministry who have been spiritual fathers to him, shaping and guiding him. I know their instruction, wisdom, and rebuke are a priceless gift from God.
My husband deals with a lot of brokenness in his work. I sometimes worry about the burdens that he carries because of it. But I've also seen how this intimate look into the consequences of sin has served as a warning to him. I believe that having to walk with others at their lowest has helped him desire holiness more. And the more he grows in his desire for godliness, the more and more that our family is reminded of how much we need the work of Jesus on the cross.
And I cannot leave out the prayers of the saints of our church and others. People recognize that pastoring can be hard on not just the pastor but on his family too. Our church is full of faithful people who pray for us regularly. We have other friends and ministry partners who also are praying for my husband's leadership and for our family. What a joy and privilege to know that we are being lifted up before our heavenly father by these dear brothers and sisters.
I recognize that these blessings could all apply to a non-ministry family, especially for those in a healthy church. From my conversations with other pastor's wives though, there is a common thread that runs through our lives in both the hard and the good that stems from being married to a pastor. The line between what is my husband's work and what is just our family life is often blurred for us since they overlap so much. That's part of what makes it hard at times and also so sweet.
Whether times are hard or easy, my husband is faithful to turn me back to the cross. I am thankful for a pastor-husband who proclaims the gospel to many from the pulpit, at the dining room table, and when it's just us riding in the car together. Through my marriage to a pastor, I know and love a sinful man who loves Jesus and is willing to lay down his life for me, a sinful wife.
It's pastor appreciation month, and I'm grateful for the labor for the sake of the gospel of my pastors throughout the years, especially the labor of my pastor-husband.
             And to the lady shopping in Lifeway: I'm glad it's me. This pastor's wife is blessed. 
---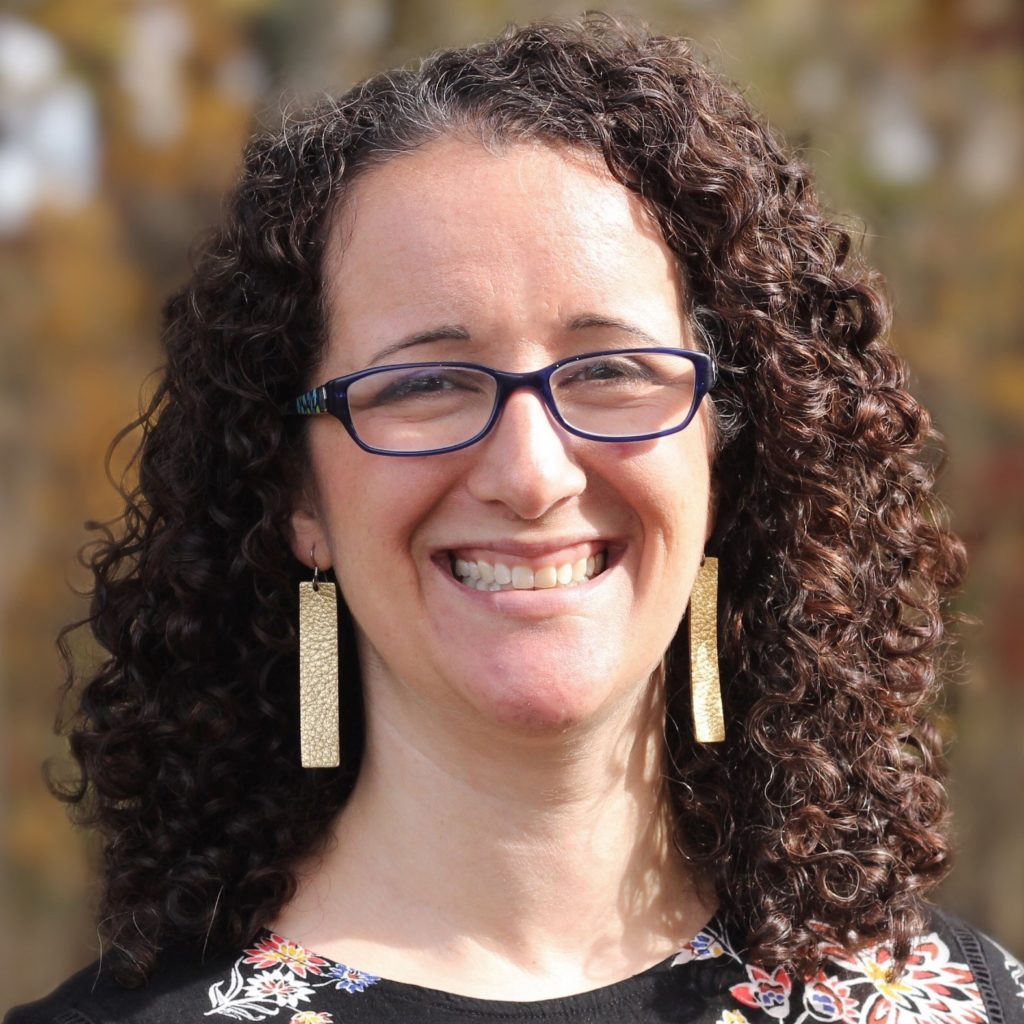 Jessica Burke
Jessica lives in North Carolina with her husband, BT and their four children. She currently serves on the 2019 ERLC Leadership Council and loves to write in her spare time. The Burkes lived overseas for three years as missionaries and are members of King's Cross Church, a multiethnic plant in downtown Greensboro.