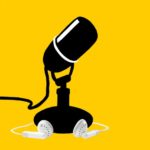 Part one of this interview is available here.
Connect with the baptist21 podcast through I-Tunes here or through our Podcast Feed here.
In part two, J.D. talks about church planting nationally and internationally, church revitalization, multi-site, small groups, challenges facing the SBC, and more.
[podcast]http://www.baptisttwentyone.com/wp-content/uploads/2009/07/JD-Greear2.mp3[/podcast]
Interview Questions:
Note: This interview came pre-convention
The Summit plants nationally and internationally, are there any differences in your process for planting nationally and also internationally?
What advice would you give to those who are wrestling with either church planting or attempting church revitalization?
What process do you all go through in important decisions at Summit, such as going to multi-site?
What did you think of the 9marks Journal on Multi-Site Churches?
What are the strengths of small group model as opposed to traditional Sunday School?
What will the challenges be for the Evangelical World and the Southern Baptist Convention in the 21st century?
At what point would your church decide you would no longer give to the North Carolina Baptist Convention or the Southern Baptist Convention?