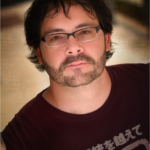 Baptist21 had the privilege to interview Pastor Darrin Patrick. Patrick is the lead pastor of The Journey in Saint Louis, MO, which he founded in 2002. The Journey runs eight services across four campuses and continues to aggressively plant new campuses and churches in the Saint Louis region and beyond.  Darrin also serves as Vice President of the Acts 29 Church Planting Network and is a regular contributor at The Resurgence. In addition, Patrick recently finished two books: Church Planter: the man, the message and the mission and A Church for the City with Matt Carter.
In this interview: Patrick answers questions about urban church planting, church revitalization, leadership development, and the future of the Southern Baptist Convention (partially in the context of the GCR).
Also, don't forget there is still time to Register for an upcoming B21 Event featuring Darrin Patrick, entitled "Men on Mission." This event will be held at the First Baptist Church of Arnold, Missouri (about 30 minutes from St. Louis) and will also feature Alvin Reid, Bruce Ashford, and Kenny Qualls. It will be a one-day event next Monday, May 10 from noon until 5pm. To hear Darrin Patrick talk more about this Event click here. The event is free and will include lunch and free books.
Register for "b21 Men on Mission" here
Another B21 Event in June: "B21 Lunch Panel @ SBC2010″ with Matt Chandler, Ed Stetzer, Albert Mohler, Danny Akin, David Platt, and Jimmy Scroggins – for more information about this event click here and to register for this event click here