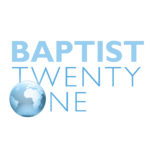 B21 Panel @ SBC2010:
Baptist21 will once again host a panel luncheon during the Tuesday lunch break of the Southern Baptist Convention. We are excited to provide this panel as a time to hear from key voices in the SBC. We are confident this event will have a lineup that is compelling to ministers, especially young ministers, in helping us navigate through discussions of mission and ministry. The panel will also be vital to the Great Commission Resurgence conversation.
What: "b21 Panel" – This will be a forum discussing the present and future of the SBC. There will be a major focus on the work and report of the Great Commission Resurgence Task Force. This is a significant time as we discuss how to best cooperate together in the Mission of God. Key questions will be raised for each panel member and there will be a time of Q & A.
Topics: These are some possible topics that will be covered
Gospel-centrality in life and the church
Discerning what ministries to prioritize in the church, associations, denominations?
How the Gospel should affect budgets: church, personal, a denomination, etc.
Cooperative Program
Challenges facing the SBC in next year
Name change for the SBC?
Combining SBC entities?
Why should I stay in the SBC when there are others doing great mission work?
And More…
When: June 15th 11:30 am – 1:30 pm (during the lunch break of this year's Southern Baptist Convention in Orlando immediately following President Hunt's address). Lunch will be provided.
Where: The panel will be on site at the Convention in the Orange County Convention Center, West Building in Room W320/Chapin Theater on Level Three
Who: (Confirmed Speakers)
Daniel Akin:
Jimmy Scroggins:
Ed Stetzer:
David Platt:
*There are more influential speakers that will be announced as soon as we are able to work out details with them. Stay Tuned!
Why: This is a pivotal year for the SBC with the report coming from the Great Commission Resurgence Task Force. This could be a "tipping point" for our future. We want to have significant leaders help guide us in thinking through these issues.
Yet to Come:
Lunch arrangements and cost are TBD.
Registration will be available as soon as we are able to finalize all the details with vendors.
More speaker announcements
This is going to be a key year for the future of the SBC. We urge you to make plans to be in Orlando for it. We hope this panel will provide an exciting venue at the SBC for you to connect with others, receive resources, and gain insight from key leaders.