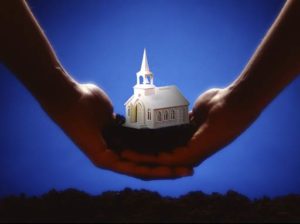 What is it: A collaborative effort between Baptist21 and SEBTS to highlight the Primacy of the Local Church and Mission through Church Planting. Specifically, this meeting will focus on the church planting churches that are in partnership with SEBTS and highlight them for students that potentially feel the call to church planting, as well as trying to highlight good models of church planting.
When: September 2nd immediately after chapel (11:15-12:45ish) – lunch will be provided by SEBTS
Where: Multi-Purpose Room
What churches will be involved: Pastors and interns from Open Door, North Wake, Faith, Summit, Vintage21, and Treasuring Christ Church
What will take place: A Pastor and an intern will speak to their church-planting model and the internships they have that train people for future church planting. In addition, Baptist21 will share about the importance of gospel-centrality, primacy of the local church, and the need to be committed to church planting churches if you are considering church planting.
REGISTER HERE – REGISTRATION IS FREE BUT SEATS ARE LIMITED (MUST BE A SEBTS STUDENT)