This week's sermon…
Name: Dr. Jedidiah Coppenger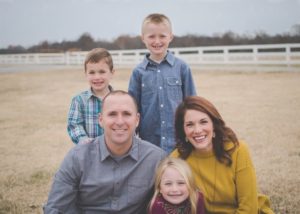 Jedidiah Coppenger is the pastor and founder of Redemption City Church in Franklin, TN. Growing up, Jed played basketball at North Greenville University, where he became a Christian. Although he grew up in a Christian home, he didn't become a Christian until he was 20. He remembers very vividly the day that he repented of his sins and trusted Christ. Soon after this, he sensed a call to pastor. He's served in a number of pastoral roles over the past 13 years, both in the United States and throughout the world. He has a Master of Divinity from Southern Baptist Seminary and a Ph.D from Southeastern Seminary. He edited and contributed to Retreat or Risk: A Call for a Great Commission Resurgence and Theology and Practice of Mission: God, the Church, and the Nations. He is married to Melanie and they have three kids: Josiah (9), Susannah (7), and Judah (5)… Oh, and he LOVES Mexican food!
Church: Redemption City Church
Series: Rest for the Weary
Text: Matthew 12:1-14
Some Sermon Highlights:
Throughout this sermon, Jed displays a masterful implementation of biblical theology, using scripture to interpret scripture and tying together longstanding biblical themes.
In one particular section of exegesis, Jed is careful to contrast the 1st century biblical understanding of a particular concept with that of a modern audience's standard comprehension of the subject.
Jed provides great theological treasure throughout his preaching; observe his expertise in explaining deep theological truths via pop-culture illustrations.