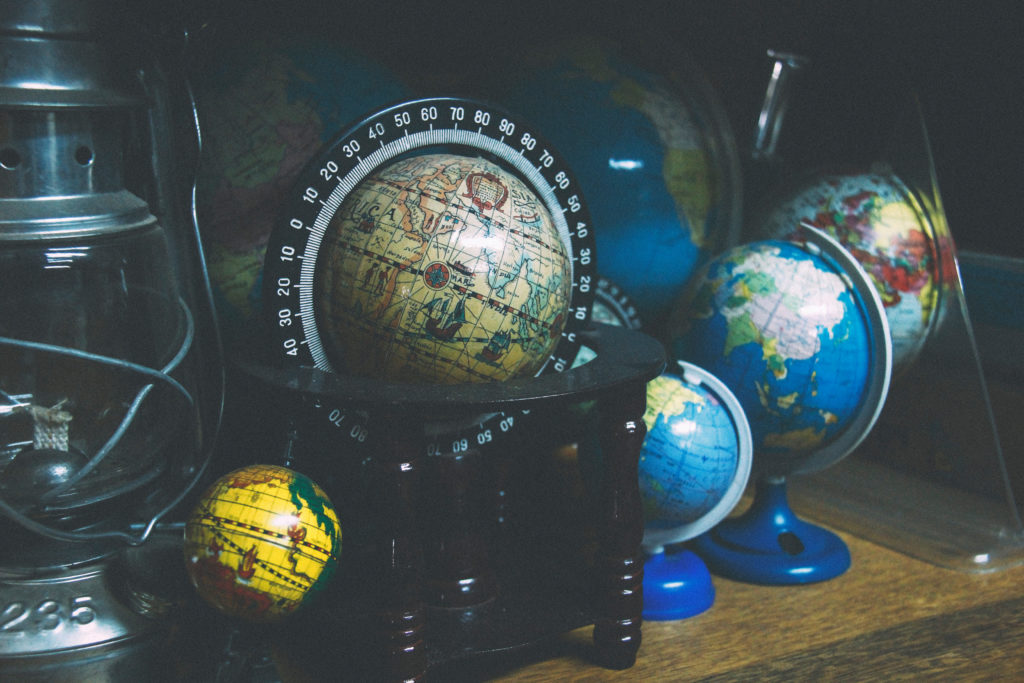 Since 1845, Southern Baptist's have focused on "… eliciting, combining, and directing the energies of the Baptist denomination of Christians, for the propagation of the gospel…." While it's true that our faithfulness to this cooperative mission has varied over the years, it's hard not to be overwhelmed with gratitude for the grace of God so evident in the SBC's impact on the globe for the gospel. Faithful pastors, entity leaders, and messengers have come and gone, along quite a few controversies, yet here we are, advancing the gospel for the sake of the nations.
Yet, a quick look at the history of denominational life in America shows that past successes don't necessarily equal future flourishing. Each generation of Christians have to face and overcome unique challenges. Or, more accurately, each mixture of generations has to figure out a way to do more together than they could apart to advance the kingdom of Christ.
More and more, I'm convinced that Southern Baptists are facing one of these unique challenges. As many know, Pastor Jack Graham has led his church to hold their CP monies because of concerns with Dr. Russell Moore, the president of the ERLC. This is a significant conflict in SBC life because Graham is a former-SBC president and leads one of the largest churches in the SBC and America.
Tense moments like these cause our hearts and minds to go in a lot of directions. I've found that most of my initial reactions to situations like these to be "less than helpful" to cooperative mission and "less than pleasing" to the God we all serve. Maybe I'm not alone. Hopefully, the following beliefs about our cooperative mission add something to the existing conversation that will lead to greater cooperation and greater glory for God.
I believe our cooperative mission would be hurt if Dr. Russell Moore resigned or was fired – What many thought was a small disagreement over how leaders handled one of the most unique presidential races in U.S. history, has quickly turned into a situation where "resignations" and "firings" are being talked about publicly. I think this would hurt our cooperative mission significantly. Moore has done a fantastic job of leading the ERLC in the short time he's been in his role. Not only has he done a great job representing Southern Baptists on some of the most significant and nuanced issues our churches are facing, he's done a great job creating more Southern Baptists. That is, since he has been in his role, many pastors and churches have partnered with the SBC for the first time—starting CP giving, increasing CP giving, increasing diversity in the SBC, and more. I believe Moore is uniquely qualified to lead the ERLC in these increasingly difficult times.
I believe our cooperative mission is helped when we affirm the autonomy of every local church in the SBC – It's hard for many outside of the SBC to wrap their minds around the nature of our cooperation. I consistently find myself having to explain the nature of our cooperation to new members of the church I lead, to reporters, or people interested in learning more about the SBC. Most think that someone can make a decision at the SBC headquarters for all of the 50,000 SBC churches. This, of course, simply isn't how it works. Every church is autonomous. They decide the nature of their engagement in our cooperative mission. Churches review these things all of the time. I think it'd be a mistake to attack this key, Southern Baptist commitment just because you don't like one particular church's reasoning.
I believe our cooperative mission is helped when we recognize that disagreements are evidence of our growing diversity – I don't know of a church in the history of Christianity that has had complete agreement on every key decision. No pastor I'm aware of has ever had 100% of the church they lead on board with every significant decision they've made. If that's true of our churches, how much more will it be true of a denomination like the SBC that is made up of 50,000 churches?! If there's no significant disagreements in our midst, then we've become something different than what we see in the NT (Eph 2:11-20). Conflict isn't always a sign of weakness, it's often a sign of strength. I think we should be grateful to God that we are diverse enough to disagree. As our diversity grows in the coming years, we'll have even more disagreements. By God's grace, we'll be better prepared to face them because of our current conflicts. Disagreements are often evidence that God's using his glorious gospel to unite people at levels they've never experienced.
I believe our cooperative mission would be helped if we give a little more to the CP to advance the mission and take the pressure off of Prestonwood – The beauty of the SBC is that it's made up of 50,000 who give around a billion dollars a year. That means churches can change their level of financial support for the CP without the whole thing falling apart. I think it also means that churches can give a little more to make up financial gaps that inevitably appear. I know the SBC is made up of churches of different sizes, most of which are smaller. But what if half of our 50,000 churches gave just 40 dollars more this year? Or, perhaps, we could find a 1000 churches that would give 1000 dollars more this year? Whatever the exact giving strategy is, I think we could easily make up the immediate financial gap in a way that keeps the mission going forward while taking the pressure off of Prestonwood as they carry out their internal review and decide how they want to handle their missions giving. What a beautiful picture of cooperation it would be if SBC churches were able to signal that the mission is too urgent to let up while allowing churches more space and less pressure to figure out how they want to cooperate in the coming days.
I'm thankful for all that Prestonwood has done to help advance our cooperative mission over the years. We wouldn't have been able to accomplish as much as we have without them. I'm hopeful that they will reengage financially in the cooperative mission of the SBC. In the meantime, let's remember that Jesus is on his throne and our current disagreements won't be our last. Let's lean into the gospel for hope. Let's pray for unity. And let's stumble forward together in cooperative mission by God's grace and for his glory.