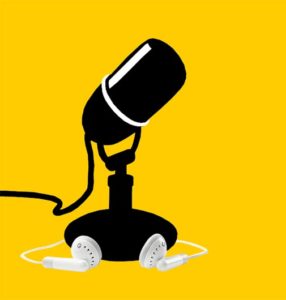 Post and Interview by Brandt Waggoner
I am thankful to have the chance to interview Dr. Thom Rainer, Dr. Ed Stetzer, and Dr. Brad Waggoner.
Dr. Rainer is the President of Lifeway Christian Resources and author of many books, most notably Simple Church and the follow-up Essential Church.
Dr. Waggoner is a Vice President of Lifeway and President of B&H Publishing Group, as well as an author most recently of The Shape of Faith to Come.
Dr. Stetzer (who prefers to be called Ed) is director of LifeWay Research and Lifeway's missiologist in residence. He is author of many books such as Breaking the Missional Code and most recently, Planting Missional Churches.
I had the opportunity to meet with these guys at the Lifeway headquarters in Nashville. They all are great friends and enjoy joking around, as you will hear on the podcast. They were great about answering the questions we asked them honestly and straightforwardly, and I think there is a lot of very helpful information in this podcast.
Some Questions and Quotes from Part One:
Why are you a Southern Baptist and what are the benefits of being part of this denomination? (Answered by 3 men who were not born into Southern Baptist families)
Rainer: "I am strong proponent of CP, the Missions emphasis, our doctrinal positions. I like the evangelism and mission's emphasis, but right now, I am not so sure that we are the evangelistic denomination that we once claimed to be. To the contrary I think that we are not nearly as evangelistic as we used to be."
Stetzer: "I became a SB in college due to believer's baptism and perseverance of the saints. For me I am SB and work for a SB agency for the missions. I am in this so that we can cooperate together. It is not identification like it was maybe 20-40 years ago before the collapse of the methodological consensus. It is an affiliation; I am together with 48,000 churches and church missions to reach the world for Jesus Christ."
Waggoner: "it became a theological conviction as I learned the doctrine of the SBC, but initially it was through relationships."
Why are younger leaders leaving the SBC? Is this really the case? And if it is, how would you remedy this?
Stetzer: "A lot of people say this is not the case there are people who seem to have a vested interest in saying young leaders are not leaving. My experience is that there has not been a mass exodus of young leaders who have gone to the left, but there are certainly some. I see young conservative inerrantists leaving over other issues and matters."
Why is Church Planting taking off? How would you encourage those going into Church Planting?
Stetzer: "We are finding that church planting has become a big deal and is the preferred ministry option for some of the best and brightest pastors. When I planted my first church in 1988 people said, 'can't you get a real job?' We will have a conference on church planting in Orlando and have 3,000 people there to learn about church planting. I love the fact that local churches and sometimes networks are joining to plant churches together with a high level of success. I am a church revitalization guy to and I am excited about what we are seeing with denominations coming alongside local churches and supporting these efforts."
Waggoner: "Based on my experience of planting a church in Chicago, I encourage you to have patience."
Rainer: "Peter Wagener said that church planting is one of the most evangelistic tools. I think he is right because when you have something new you have the opportunity to reach new groups and contextualize in another indigenous area. I am encouraged to see the great interest in church planting."
Stetzer: "I would love to see SBC take a year and focus on church planting. Let's take a year and celebrate the mission, and talk about church planting and evangelism because what you celebrate you become."
We at Baptist21 believe it is of great benefit to hear from these men. They are very helpful in talking about the future of the SBC, what it will and should look like. We hope that this podcast will help us think through how we can be most effective in our ministry of proclaiming the Gospel of King Jesus in the 21st century and beyond.
Part 2 and 3 will be released in the following days. Some of the topics of conversation in the upcoming parts will include the future of Calvinism, influences on the lives of these men, and the future challenges for Baptists in the 21st Century